What's in my backpack?
Today, I'm going to give you an in-depth look at my backpack, which is essentially a portable art studio, packed with carefully selected tools for a successful session of painting on location, also known as plein air painting. I hope you'll find some valuable insights in this detailed list of essentials.
(This post includes affiliate links! If you make a purchase through one of these links, it won't cost you anything extra. You pay the same amount, but I earn a modest commission that supports the maintenance of this platform. Your support is greatly appreciated!)
Hat, Water, and Sunscreen:
First things first, I always carry some sort of hat to shield me from the sun and a trusty water bottle to keep me hydrated during those long painting sessions.
If you're anything like me, you forget that sunscreen exists, so it lives in my backpack at all times.
Tripod
A sturdy tripod is like the backbone of my setup. It provides a stable platform for mounting my pochade box and ensures my canvas remains steady and level. I personally like the Peak Design Travel Tripod which is compact and sturdy. I have been using it for plein air painting (and photography) since mid 2020 and I couldn't recommend it enough, best tripod I have ever owned. This specific tripod comes in aluminum or carbon fiber.
Peak Design Travel Tripod – Aluminum
Peak Design Travel Tripod – Carbon Fiber
Another option that is still extremely light weight and more affordable is the:
Fotopro X-Aircross 3 Carbon Fiber Travel Tripod
Plein Air Painting Pochade Box:
My homemade pochade box is a versatile gem. I designed it so that I can hang my container of Gamsol on it and it's full of magnets to hold palette knives and other things I may need like razor scrapers.
You can easily make your own pochade box out of cigar boxes as I have done in the past. Check out this blogpost where I explain the process of modifying a cigar box into a functional pochade box: How to make a pochade box that you will love
Not everyone wants to make their own pochade box, and that's ok because there are a lot of excellent options in the market:
Guerrilla Painter Plein Air Campaign Box
Guerrilla Painter 9×12 Guerrilla V4-0
Edge Pro Gear +++
New Wave ugo +++
View Finder:
This handy tool helps me frame my compositions, ensuring I capture the essence of the scene I'm painting. I use this when I'm painting the figure as well, but I find it specially useful when I'm plein air painting.
Sketchbook:
Before I start painting, I like to sketch preliminary ideas and jot down notes. A sketchbook and some pencils are perfect for capturing those early concepts. Remember that this is just a sketchbook, you're not going to be making master pieces in this, so don't worry about having anything fancy, any sketchbook or notebook will work for your thumbnails and ideas.
Vine or willow charcoal:
Although not always necessary, I sometimes use vine or willow charcoal for initial drawings on my plein air painting panels. Then I go over them with a pencil and remove the charcoal residue with a paper towel. However, I often start the drawing with paint for a more spontaneous feel.
Willow Charcoal – Winsor Newton
Paper Towels: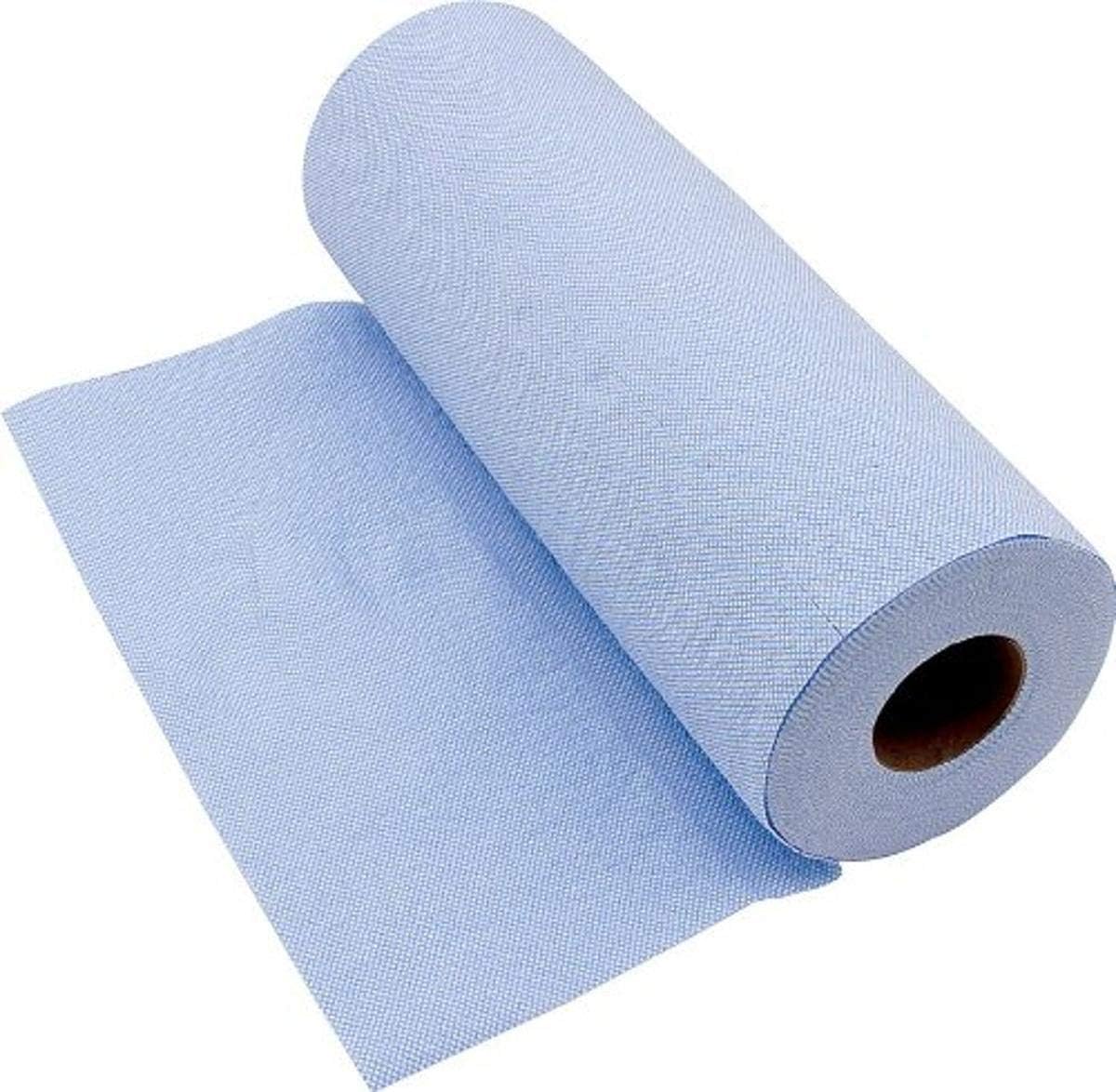 Art can get messy, when you're starting out and that's where paper towels come to the rescue, helping me clean brushes, palette knives, and manage unexpected spills. I prefer the blue shop paper towels as they are stronger and last longer than kitchen paper towels.
Scott Blue Shop Towels – 3 Rolls
Scott Blue Shop Towels – 12 Rolls
Brushes:
My brush collection, neatly organized in a carrying box, includes a range of sizes and shapes to handle every aspect of my painting.
Fine Art Portable Paint Brush Organizer
Palette Knives:
Palette knives are essential for mixing paint, scrapping paint, and painting with them if you'd like.
When choosing a palette knife, choose the most flexible that you can find for mixing paint. That's why is a good idea to go to the art store and see/feel them in person.
I recommend:
The Richeson Economy Palette knives
Gamsol:
Gamsol is the main reason why I use gloves. It's essential for cleaning brushes and thinning paint and I always carry it in a sealable container.
Turpentine:
I reserve the potent-smelling turpentine, strictly for outdoor use, finding some strange enjoyment in its pungent scent. I use it for the initial paint sketch, design, and toning of the painting before I give it a couple of minutes for it to evaporate and start applying thicker paint on top.
Mediums:
I bring along mediums like walnut oil, Liquin, and Meyer's medium in small eye-dropper bottles for easy carrying and space-saving. These allow me to adjust paint flow and drying times.
White Plastic Empty Squeezable Dropper Bottles
To learn more about mediums in general visit this previous blog post:
Disposable Gloves:
Safety first, especially for those of us with small cuts on our hands (I'm looking at you cat owners). Gloves protect my skin from solvents and keep things clean.
Black Nitrile Disposable Gloves
Homemade Painting Panels:
I prefer homemade hardboard panels made from materials like Quartrboard, Isorel, Hernit, Karlit, Torex, Treetex, or Pressboard. They're lightweight and easy to carry and store. The size of the painting panels I typically use for my plein air painting sessions are usually 8″x10″ or 9″x12″. These dimensions offer a manageable size for outdoor work while still providing enough space to capture the scene effectively.
I like to apply a slightly absorbent gesso to my plein painting panels, but this all depends on the way that I plan on starting the painting. Some times I like to use a non absorbent surface as well. Here are the two gessoes that I mainly use:
Golden Acrylic Sandable Hard Gesso (slightly absorbent)
Oil Paints:
My oil paint includes a spectrum of colors in 37ml tubes, such as:
I try to only take the 37ml tubes or smaller out in the field with me, but nothing larger as you don't always know for how long you will be walking to find a painting spot and weight adds up quick.
If you have any interest about moving away from cadmiums, there are other options which are excellent and used by professionals. You can learn more about it in this post:
Multitool
My trusty multitool is something that carry in my backpack at all times. It is specially useful for opening stubborn paint tubes (and your friend's paint tubes).
Phone Apps:
I rely on a few essential phone apps like the weather app which other than for obvious reasons it also tells me strength of the wind and its direction. I also use the compass app to predict light and sun movement, and the Adobe free interactive color wheel which you can find here: Adobe Color Wheel. However, these apps become useless in the middle of a forest with no service so planning ahead is key!
Razor Paint Scrapper
A razor scraper is an indispensable tool whether you're in the studio or outdoors for easy clean up of your palette.
The Backpack Itself
I have tried a lot of backpacks in the past, and I continue to do so and out of all of those backpacks I have landed in the Mother Lode by eBags. This backpack comes in two different sizes and it's designed for traveling as a carry on. One of the things that attracts me to this backpack is that it can open like a suitcase so it makes loading and unloading very convenient.
eBags Mother Lode Jr Travel Backpack
eBags Mother Lode Travel Backpack
---
With all these carefully chosen items in my backpack, I'm well-prepared for plein air painting adventures in various settings. It's amazing how a well-organized kit can turn any outdoor location into a canvas filled with creative potential. So, grab your backpack, head outdoors, and let's paint our hearts out under the open sky! Happy painting! 🎨